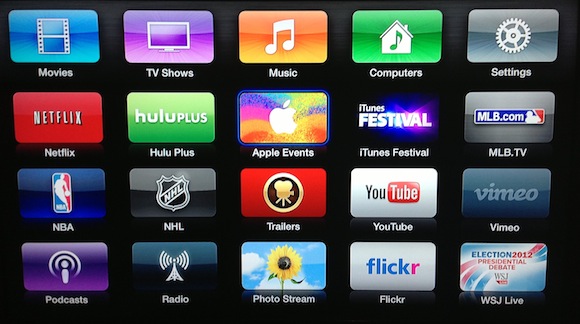 In the process of putting together the "Best of" lists for the year, and streaming video services and websites came to the top of my mind. In fact, this one collects the top 5 streaming sites and the worst three that I came across. Streaming video is so popular in some markets the practice can
actually slow down
entire networks. So to catch you up, here is a look at the top streaming video websites of 2013:
#5 ABC
The portion of ABC.com that allows video streaming of their shows and the app that goes along with offer a nice way of keeping up to date with those shows without having to watch the actual broadcast. Like most of the services, new episodes are not instantly available for streaming, but after 24-hours or so you are good to go. Granted, the "Free" aspect means commercial breaks, but I'll take a few of those for free content.
#4 CBS
Like the previous entry, the same principles apply. The interface is just a little bit better, so when catching up with Patrick Jane or Sherlock Holmes a few commercial breaks are expected. The nice part about the CBS offerings is some of the better shows on television.
#3 Amazon Prime
What's not to like about Amazon Prime? The offerings are pretty good, the subscription price is relatively low, and free shipping (and two-day shipping on many things) helps the service pay for itself as you use it (sounds like an infomercial I know). Still, when it comes to the volume of streamable shows, Amazon Prime lags behind number two on the list.
#2 Netflix
Netflix is changing the way television is experienced. Binge viewing and Netflix go hand in hand, and while I think the service with the under-$10 per month fee is a bit TV heavy and movie light, that is starting to change. Netflix continues to be far and away the subscription leader for streaming video.
#1 YouTube


How can you not love YouTube? Paired with Google Play, it offers a nice way to access all of your content, and if you love singing kittens and puppies, this is the site for you. Seriously though, YouTube offers something for everyone: music, fancasts, highlights, short films, expressive folks, and some of the best creative minds around.

Now for the bad news. Sadly, these few didn't really make the grade for me this year, because they fall into the worst three streamers of 2013:

#3 AMC
In short, when I want to stream the latest episode of "The Walking Dead" I don't like having to log in with my cable company ID, if I could ever find the stupid thing. Not worth the time.
#2 NHL Game Center
When I paid the exorbitant amount for NHL Game Center I read the fine print of "out of market" games, but I had no idea that service would be this useless. Say you are at work and want to check out your broadcast of the hometown team or out shopping where there are no televisions, you are out of luck because that broadcast is blacked out. Hey, NHL if you want to keep subscribers for more than a year give them access to all the games. If the service was free that would be one thing, but for close to $100 I should be able to watch what game I want regardless of where it is broadcast.
#1 Hulu and Hulu Plus
The one thing I hate about Hulu and the brief affair I had with Hulu Plus is commercials. You see with Hulu Plus you pay less than $10 a month, but you still have to watch commercials included with your favorite shows. So Hulu gets to double dip, money from subscriptions and money from commercials. That may make investors happy, but it's not exactly high on the list for users. So I canceled my subscription and haven't looked back.